Friday/weekend blog
We need to help poor Africa?
In my last blog I unkindly suggested that the $100bn-a-year fund to supposedly help supposedly poor countries supposedly fight the supposedly terrible effects of supposed climate change or climate crisis or climate breakdown or climate emergency or whatever it's called this week might magically disappear into the offshore bank accounts of already billionaire Third-World rulers. So I started thinking of how we could transform the world's poorest, most cess-pit, poverty-stricken, hopeless hell-hole – Africa – into the world's wealthiest and most successful continent. And I came up with a cunning plan.
Here it is:
The transformation of Africa?
My plan is very simple. We just need to move the whole population of Europe to Africa and the whole population of Africa to Europe. Given Africa's massive resources of minerals and agricultural land, within 30 or so years, the Europeans would have completely transformed Africa. There would be new roads, railways, airports, factories, hospitals, schools, universities and much much more. There would be democratic governments and more equitable societies. There would be a new, flourishing Africa.
Simple but brilliant, huh?
The transformation of Europe?
As for Europe – surely the arrival of so many hard-working, highly-educated, highly-skilled, ambitious Africans would provide a rejuvenation of tired, flagging, flaccid Europe? Just imagine all the enrichment that the new arrivals would bring with their vibrant, diverse cultures! This would surely be a new golden era for our declining continent?
The destruction of Europe?
Of course, there will always be miserable, pessimistic cynics who might cast doubt on how glorious the Africanisation of Europe would be. Such evil people (I imagine) might think that Africanisation of Europe might not be a magnificent success. Such despicable people might (I imagine) even envisage the Africanisation of Europe might lead to Europe being utterly destroyed in four main overlapping but clearly distinguishable phases:
Phase 1 – Breakdown in utilities
As various African tribes took over power in each European country, they would naturally appoint members of their own tribe to run utilities such as electricity, gas and water. So the people running these vital services would owe their positions to their membership of a tribe rather than their knowledge or skills. Any ideas of doing maintenance would be abandoned and there would be corruption at all levels as everyone sought to enrich themselves. Essential spares would be sold off to make money for managers and workers at all levels and power cuts and water supply problems would become daily occurrences.
Phase 2 – The rise of a criminalocracy
Criminal gangs would soon take over every area, neighbourhood, street and even every apartment building. These gangs would live off theft, extortion, drug-dealing and control of things like gambling and prostitution. There would be constant gang warfare as rival gangs fought over the most lucrative territories: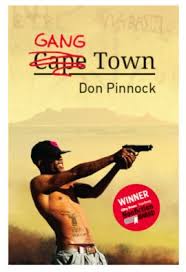 Tortured, dismembered bodies would be left in streets or hanging from bridges as a warning of what happens to anyone resisting the gangs' rule or straying onto a rival gang's territory.
The few people with proper jobs would lock themselves in their homes every night to avoid the mayhem in the streets. But even there they would not be safe as gang members would go from home to home extorting protection money. Any young, attractive girls would be taken by gang bosses to be raped by them and leased out to gang members. To understand how this would look, I recommend the recent (February 2021) novel – AMERICAN DIRT by Jeanine Cummins –  describing the joys of gang rule in South America: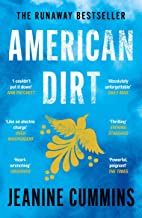 Phase 3 – The collapse of public services
The main public services – healthcare, education, social care etc etc – would undergo the same fate as utilities like water, gas and electricity. Most positions of power would be occupied by people appointed for their tribal affiliations rather than their abilities or qualifications. There would be corruption at all levels. Money intended for hospitals schools and universities would be looted. For example, a few years ago tens of millions of dollars were give to South Africa to buy school textbooks but all the money mysteriously disappeared without a single book ever being bought. Gradually most hospitals, schools and universities would cease to function and only members of the ruling elites and their families would have access to healthcare and education.
Phase 4 – Civil wars
In many countries, the ruling tribes would oppress other tribes by excluding them from the lucrative positions in government, public services and industry. This would cause resentment and anger which would lead to oppressed tribes staging violent coups to overthrow the ruling tribes as they followed the motto of most African coups – "It's our turn to feed".
The new rulers would then install their members to the most lucrative positions and loot whatever remained. And so would begin a seemingly endless cycle of bloody, armed coups followed by mass looting and destruction of each country's resources: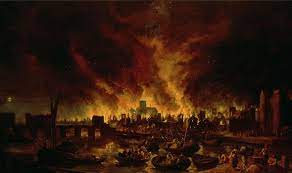 The future is wonderful
Of course, being one million percent politically-correct, I totally reject this pessimistic view of a four-phased breakdown of civilisation and then destruction of Europe that would ensue from my great plan.
The future is bright. The future is wonderful.