Friday/weekend blog
Flatulent, cowardly, anodyne and boring?
This blog may upset some readers.
I had high hopes for GB News. Being a big fan of Sky News Australia and the U.S. Fox News, I had expected the new GB News channel to be kick-ass, anti-woke, challenging and controversial.
In my humble opinion, it has turned out to be flatulent, cowardly, anodyne and boring – just another collection of North London self-admiring luvvies who would be equally at home on the woke BBC or UK-loathing C4 News: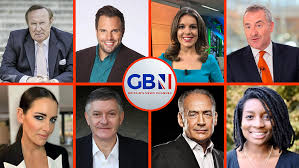 Has GB News never heard of the Internet? Don't they know about people like Paul Joseph Watson who have the cojones to be controversial? Or Guido Fawkes (Paul Staines)? Or there are Julia Hartley-Brewer and Mike Graham from Talk Radio? Or intellectual giants like Douglas Murray who dare challenge the woke mainstream media narrative? Why employ a bunch of (IMHO) mediocre, opinion-free North London nonentities when there is so much talent available?
And why promise us you're going to be anti-woke, when it was all a lie?
People don't like being lied to. And when you lie to your potential audience, they switch over to someone else.
Farage flounders and flops?
When I heard that Farage would be joining GB News, I decided to give the channel another chance.
At first I wasn't disappointed as Farage put the boot in on our utterly useless and pointless waste of skin Home Secretary Priti Patel over her failure to stop the cross-channel migrant invasion. And my spirits lifted when Farage accused Patel, her Border Farce and even the supposed charity, the RNLI, of providing a free ferry service for thousands of Third-world parasites from the French beaches to the UK.
But yesterday evening (Thursday) I had smoke coming out of my ears when Farage did a piece on climate change. I have sent three copies of my book – THERE IS NO CLIMATE CRISIS – to GB News, one of them to Farage. I have also emailed a producer there proposing that GB News interview me should they ever want to do a piece on climate change.
So, who does Farage interview yesterday evening? Someone like myself who has written a book demolishing the catastrophic man-made climate change nonsense? Or Tony Heller from Real Climate Science? Or Anthony Watts from Watts Up With That? Or someone else who can eviscerate the whole man-made climate change scam? Nope, Farage's main guest was a climate change believer from some climate change organisation. WTF is the use of that?
Even worse, Farage started his main question with something grovelling like "I know that most scientists agree that human activities are responsible for the changing climate…." At this point my jaw hit the floor and I stormed out of the room in fury. Why?
Firstly, you should never start an interview question by essentially submitting to the interviewee's point of view because that shows the interviewee that you are weak and that they can walk all over you. Instead you should challenge them from a position of strength
Secondly, because in the letter I sent with a copy of my book to Farage, I wrote that if he didn't read my book, he should at least read Chapter 9 where I take a wrecking ball to the claim that "97% of scientists agree that humans are responsible for climate change". FFS, Farage! What were you thinking?
GB News – a sad case of NIH syndrome?
The people behind GB News are (I assume) not stupid. While planning and launching their news channel they must have looked around the world for what works and what doesn't. If they had done that, they would have seen that the anti-woke formats of Sky News Australia and Fox News USA are commercially successful because they serve an  audience that is fed up of the woke, progressive, liberal, West-hating, diversity-loving, BLM-adoring establishment media. So it would not have been too complicated to learn from Sky News Australia and Fox News.
Unfortunately the geniuses at GB News seem to have been infected by a severe case of NIH (Not Invented Here) syndrome. This has led them to believe they are much smarter than Sky News Australia and Fox News and therefore have nothing to learn from the existing commercially-successful anti-woke news channels. So instead of exciting, challenging people like Hannity or Tucker Carlson (Fox News) or Andrew Bolt or Rowan Dean's Ice Age Watch (Sky News Australia) we have hour after hour of a couple of nonentities sitting on a couch in what looks like someone's garage or garden shed spouting woke inanities.
How could GB News be so cowardly? How could they get it so wrong?
Al Jazeera, here I come
As for me, I like to watch a serious news programme at around 6 in the evening. While searching for GB News at 236 on my TV, I came across Al Jazeera at 235. Al Jazeera really isn't too bad. They do a good round-up of world news and are no worse than the BBC. Moreover, RT News at 234 can sometimes be quite amusing and informative.
So, I'm giving up on the (IMHO) pointless GB News and moving over to Al Jazeera and RT News.
Come on GB News – you were meant to be anti-woke and different from the mainstream BBC, ITV and C4 News.
But like a eunuch trying to seduce a busty blonde, you promised a lot but you didn't deliver.