Wednesday/Thursday blog
The rise and rise and rise of China
Every day, China gets stronger. China is building up its military: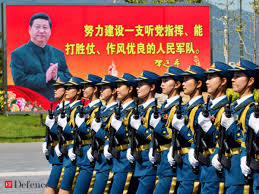 China is concreting over coral atolls in the South China Sea turning them into military bases: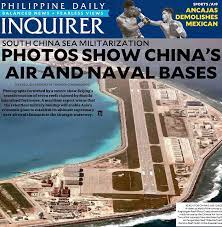 China is pouring money into the offshore bank accounts of corrupt Third-world kleptocrats while pushing their countries into debt slavery with its Belt and Road Initiative to control the world's economy: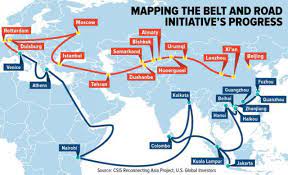 And China continues its policy of "Unrestricted Warfare" against the West – to fight the West by every means possible – cyber warfare, intellectual property theft, propaganda, buying Western companies and biological warfare – while avoiding direct military confrontation: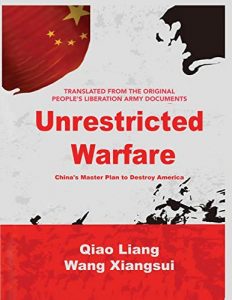 Just this week, in the midst of a worldwide microchip shortage, the useless Tories allowed the Chinese Communist Party to buy one of the UK's leading microchip manufacturers.
Meanwhile the West destroys itself
But here in the West, we've got much more important things to concern us.
Boris to save humanity?
The Number 1 issue for our rulers in the West isn't the rise and rise and rise of the increasingly aggressive, corrupt and totalitarian new Chinese empire. For our great and wise leaders, the Number 1 issue is, of course, the supposed extinction of the human race due to supposed 'climate change'.
The 2% to 3% of my readers who have managed to find £7.99 to buy a copy of my latest book THERE IS NO CLIMATE CRISIS, will know that the Earth has only warmed by a possible 0.6C to 0.8C in 140 years due to the Earth being in the middle of an interglacial which has everything to do with Milankovitch Cycles and nothing to do with human activities increasing the amount of CO2 in the Earth's atmosphere from just 3 molecules in every 10,000 to just 4 molecules in every 10,000 since about 1880.
In order to supposedly 'fight climate change', our bumbling accidental PM, Boris 'Prince Nut Nut' Johnson will grandstand at a massive climate conference in Glasgow in November at which he will make grandiose promises to reduce the UK's CO2 emissions which will wreck UK companies, destroy hundreds of thousands of jobs and impose huge costs on UK households
The rise and rise and rise of 'chicks with dicks'
Possibly the second biggest issue for us in the West is ensuring the human rights of men pretending to be women – 'chicks with dicks'. Just in the last few days there was delight at the BBC and the Guardian when a wise High Court judge ruled that prisoners who were born male but identify as female, regardless of whether they have gone through any physical transformation or have obtained a gender recognition certificate, could demand to serve their sentences in women's prisons.
https://www.bbc.co.uk/news/uk-57692993
This ruling even includes men who have been imprisoned for sexual offences against women.
Meanwhile, in the USA, a 'chick with a dick' won the Miss Nevada beauty queen contest and will now go on to compete to become Miss America.
Again, more delight at the UK's Guardian supposed newspaper:
https://www.theguardian.com/us-news/2021/jun/30/miss-nevada-first-openly-transgender-miss-usa-contestant
Also in the USA, there was a ludicrous situation at a spa in California when a 'chick with a dick' decided that he/she/it would use the women's steam room allowing him/her/it the pleasure of being able to wave his/her/its dick around in the faces of women and young, pre-pubescent girls.
This resulted in a riot where lefty feminists demanding safe spaces for women had a massive punch up with lefty antifa fascists demanding 'chicks with dicks' could identify as whatever gender they chose:
How the Chinese must be laughing as the West destroys itself with its obsession with non-existent but supposedly catastrophic climate change and increasingly absurd woke culture wars:
Here's a short video of a woman spa user complaining about a 'chick with a dick' using the women's steam room. But there's nothing the staff can do as laws in ultra-woke California protect the rights of any (IMHO) pervert or (IMHO) mentally-impaired freak to identify as any gender they choose: