(Friday/weekend blog)
Today on the news, we learnt that year on year economic growth in China had reached an incredible 14+% as China benefitted from the Chinese-plague economic devastation it had unleashed from a Wuhan lab on the rest of the world. After all, China has been the main supplier of things like PPE, hospital equipment and all sorts of the stuff the West has needed to cope with the Chinese plague.
Regular readers will know I'm busy writing a new book – THERE IS NO CLIMATE CRISIS. Though I doubt any publisher will take it as they'll be afraid of being attacked by the pig-ignorant, woke, climate-change cultists and extinctionists. But no problem, I'll just pay to publish it myself.
The Economist magazine recently triumphantly proclaimed that the West was "Making Coal History"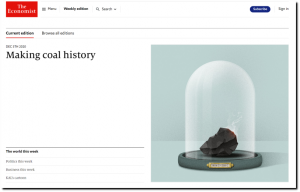 But in the same year the Global Energy Monitor announced "A New Coal Boom in China"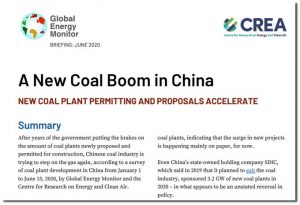 A few weeks ago I wrote a blog about how energy prices in Europe were about 5 times those in China and India and US prices were about 4 times those in China and India. The reason for this huge difference – the West's obsession with moving to costly and unreliable supposed 'renewables' in order to supposedly 'save the planet'.
As our great leaders shut down ever more cheap, reliable coal- and gas-fired power stations and replace them with ludicrously-expensive bird- and bat-chomping windmills which only provide electricity about 15% to 20% of the time (and therefore require back-up gas-fired power stations for when the wind is too weak or too strong) our energy prices will soon be 10 times those in China and India.
Our rulers claim that they're successfully cutting our CO2 emissions. But all they're doing is forcing energy-intensive industries in the West to move to China, India and other countries which have lower energy costs.
We can see this by looking at the CO2 emissions by main region:
(to see the chart more clearly, left-click on it once then left-click again)
CO2 emissions are shooting up in China, India and Asia as they make the stuff we used to make. And CO2 emissions are falling in Europe and the US as we no longer make the stuff we used to make.
What we are doing is total madness! What we are doing is committing economic suicide!