(Wednesday/Thursday blog)
First some good news
KANDAHAR, Afghanistan, Oct. 13 (Xinhua) — Ten Taliban militants were killed as their vehicle ran over a mine planted by the group in Afghanistan's southern Kandahar province on Monday, Kandahar police spokesman Jamal Barikzai said Tuesday.
According to the official, a group of Taliban militants planted mine on a road in Loikariz area of Shah Walikot district to target security forces convoy but the device struck a Taliban vehicle late Monday night, killing 10 insurgents on the spot.
Five more insurgents were wounded in the blast
Is kidnap and rape Pakistan's national sport?
Now the not so good news.
Every year close to 1,000 young (aged 6 to 14) Christian girls in Pakistan are kidnapped by our friends from our favourite religion, brutally gang-raped, forcibly converted to the bestest religion and then either forcibly married to older men from that religion or killed: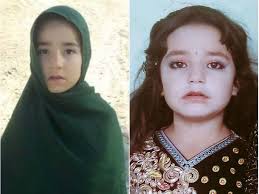 Should the Christian girls' families dare complain to the Pakistani police, they will be threatened by the police and probably attacked by mobs from the religion we all admire. The attacks will probably result in the deaths of several Christian family members and the abduction, rape, forcible conversion of any other Christian girls in that family.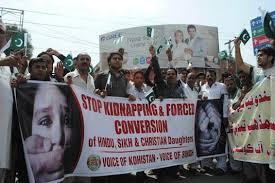 You won't see this story mentioned on the BBC or on C4 News. I doubt you'll see Jon Snow or Kathy Newman or Krishnan Whatever ranting and mouth-frothing about these horrendous crimes:
https://www.gatestoneinstitute.org/16609/kidnapped-raped-christians-pakistan
After all, in the UK mainstream media, especially on the BBC and C4 News, it seems that CLDM (Christian Lives Don't Matter)!!!!!