(Wednesday/ Thursday blog)
I have watched in admiration and awe as Britain's greatest historian and F1 driver, Lewis Hamilton, has bravely spoken out against slavery and the oppression of Blacks and encouraged other F1 historians/drivers to take the knee in submission to Black Lives Matter:
I have previously blogged about how Mr Hamilton seems happy to take over £50m a year from Nazi-supporting, slave-owning, slave-murdering company – Mercedes: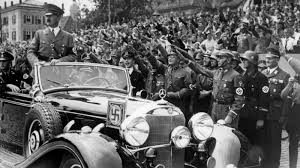 But, of course, Mercedes's slaves were white and often Jewish. So I guess their lives don't matter to all those taking the knee to Black Lives Matter.
But then I started wondering about black slaves – in particular Blacks who are held in slavery today. There are plenty of black slaves in Libya. Apparently the cost of a black slave in a Libyan slave market can be up to $400 (click on link below)
https://www.bitchute.com/video/lzJMNtG05Cna/
But there are also loads of black slaves in other African countries. Mauritania has 155,600 black slaves, one of the Congo sh*t-holes has 762,000 black slaves, there are 52,200 in the Central African Republic, 133,000 slaves in Niger etc etc:
From what I could gather, the cost of a slave in these countries is somewhere around $90 to $100.
So, I put my thinking cap on. I know that F1 driver Lewis Hamilton cares deeply about black lives and slavery. And he gets paid over $60m a year by Mercedes which formerly owned and murdered many thousands of slaves. So, if Lewis Hamilton really wanted to make a difference, instead of just courageously talking about black lives and slavery, he could pop a mere one year's earnings into a special bank account – after all, he's already got an estimated $285m fortune to keep himself amused – go down to Africa and buy the freedom of up to 600,000 black slaves at about $100 each:
That's a pretty good idea, don't you think?
And, Mr Hamilton, if you could get a few of your well-paid F1 driver mates, who also took the knee in support of Black Lives Matter, to chip in a bit of their cash, then together you could probably afford to buy the freedom of up to one million black African slaves.
Now that really is a good idea.
I look forward to the BLM-supporting F1 drivers contacting me to thank me for my great idea and to confirm that they'll be clubbing together to buy the freedom of one million or more black African slaves because they all agree that slavery is naughty and that Black Lives Matter.
Yippeeee!