(weekend blog)
Two small remarks before the main part of the blog.
Remark 1 – A 'Glasgow man' stabs 6 at a hotel
BBC Breakfast reported on yesterday's Glasgow stabbings by claiming that  "a Glasgow man stabbed 6 at a hotel". That's not quite how I would have described what happened, For a start, the supposed "Glasgow man" was actually from Third-World hell-hole the Sudan. I suspect he was more likely to be called Mohammed than Jimmy. Moreover, the supposed "hotel" may have been a hotel in the past and may be a hotel in the future. But at the moment it is  being used to house Third-World illegal invading multi-cultural enrichers.
Remark 2 – Take a BLM banner to the beach
One of the funniest reader comments I saw yesterday concerned the supposed 'overcrowding' on Bournemouth beach. The reader suggested: "Why doesn't anyone going to the beach just take a big BLM banner with them? The police will leave them alone, and may even feel compelled to take a knee nearby before withdrawing. Could even use it as a windbreak, so double bonus"
Why has Africa regressed while other countries have progressed?
There's a rather interesting (possibly politically-incorrect) article on Zero Hedge. It points out that the only countries in the world that have progressed in the last 50 or so years are those which have tried to adopt Western values. Here are a few extracts from the article:
The only region in the world that has proactively tried to incorporate western culture in its societies is East Asia — Singapore, Japan, Hong Kong, South Korea, and Taiwan. China, which was a grotesquely oppressed, poor, Third World country not too far in the past, notwithstanding its many struggles today, has furiously tried to copy the West: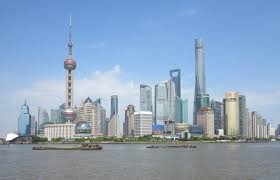 Western culture, which developed organically over at least the two and half millennia, starting from Greco-Roman philosophers, is not easy to duplicate. This culture requires thrift, honesty, hard work, liberty, individuality, dispassionate reason, objective justice, loyalty, honor, stoicism, a desire to rise above oneself, and many other factors that perhaps cannot be seen or isolated but must be absorbed subliminally in all their complex interactions. These are reflected in social, religious, and political structures of the West — the three independent branches of government, the rule of law, compassion for others, charity, family system, etc
Over several centuries of western colonization and missionary activities, an attempt was made to infuse Western cultural factors into the Third World. It was only a marginal success.
Since the third world countries achieved political independence, without constant Western involvement, all has been lost.
European colonization provided a rational system for the Third World to operate in. Christian Missionaries tried to infuse reason among the inhabitants. All these attempts made only a marginal difference.
Departing European colonizers transferred Western tools — technology, institutions, etc. — to the democratically elected bodies of the Third World. The tools were subverted and used for tribalistic purposes. And democracy enabled the most irrational, base elements to rise to power:
Since the departure of European colonizers, the Third World has been culturally and institutionally regressing to its pre-European dark ages. None of these societies are sane, stable, or sustainable by themselves:
The contribution the West has made to Africa — which for all practical purposes did not have a written language, technology of farming, or tools before the arrival of Europeans — is immense. Unfortunately, these gifts have mostly gone unused.
In the Third World, girls in school-uniforms carry water buckets on their heads. Despite the concept of the wheel having been offered on a platter, they haven't figured out its use. They have been taught English for centuries by now, but what they have is pidgin, a simple, non-nuanced, lacking-in-grammar language. This predicament had to happen for complex language can only be retained if the society has an interest in ideas, planning, and issues outside immediate needs.
For most in the Third World, "tomorrow" is too far in the future.
The tools of Western technology have been corrupted for tribal purposes — steel instead of being used for constructing bridges and factories has been more commonly used for making machetes in Africa:
The West and East Asia, including China, comprise a mere 2.5 billion people. "The Rest," the Third World, comprises 5 billion out of 7.5 billion people on the planet.
A society of irrational people, particularly in a democratic system, where the most tribal, least-competent 50% people decide on who rules, eventually has to disintegrate into tribal units, who will then enter into never-ending wars. This is what will happen to 5 billion people living in the Third World, a humanitarian catastrophe never seen before. Hundreds of millions, perhaps billions will perish, once their problems have become too large for the West to contain.
Just to add one final remark. The actions of what the BBC calls a "Glasgow man" (actually a POS from the Sudan) yesterday, should be yet another warning that our friends from the 5 billion Third-Worlders, who are invading the West, will never be able to adapt to Western society and risk destroying everything we have created: