(Friday/weekend blog)
An almost Covid-19-free blog.
Don't waste your money on UNICEF
Probably you've seen a flood of ads on your TV for UNICEF. The Chinese Covid-19 plague has given UNICEF (and loads of other supposed 'charities) a new excuse to extract money from us.
On the Charity Commission website UNICEF UK claims:
UNICEF IS THE WORLD'S LEADING ORGANISATION WORKING FOR CHILDREN. UNICEF WORKS IN PARTNERSHIP WITH FAMILIES, LOCAL COMMUNITIES, PARTNERS AND GOVERNMENTS IN OVER 190 COUNTRIES AND TERRITORIES TO HELP EVERY CHILD REALISE THEIR FULL POTENTIAL.
UNICEF UK RAISES FUNDS FOR UNICEF'S EMERGENCY AND DEVELOPMENT WORK AROUND THE WORLD AND ADVOCATES FOR LASTING CHANGE FOR CHILDREN WORLDWIDE.
Here's the usual stuff UNICEF UK uses as emotional extortion: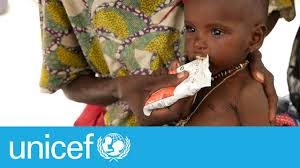 And we're asked to text something like 'hunger' or 'water' or whatever to give just £3 which will apparently feed a starving child for a week.
In fact, I suspect that little if any of that £3 will go anywhere near a starving child. What UNICEF UK are probably doing is what many charities do – harvesting mobile phone numbers to put on a 'suckers list'. Then the charities will usually hand over these mobile numbers to a privately-owned, profit-making call-centre company who will phone the numbers on the 'suckers list' to try and get them to set up direct debits to the charity. The call-centre staff and directors will also probably get paid bonuses depending on how many direct debits they manage to get us to set up. Many of these call-centre bosses are multi-millionaires.
Money, money, money
But I have other concerns with UNICEF UK.
UNICEF UK raises and spends about £100,000,000 a year. On the Charity Commission website, UNICEF UK claims that all this £100,000,000 is "Charitable spending". But when you look closer, you see there is also something called "Charitable activities". UNICEF UK only spends about £63,000,000 on 'Charitable activities'. The other £37,000,000 goes to fundraising and management expenses. So, only about £6 out of every £10 given to UNICEF UK could possibly reach starving children.
In fact, UNICEF UK spends £3 out of every £10 it raises on raising funds. That's not a hugely efficient way of giving your money to real charitable activities. Moreover, about £7,000,000 each year seems to go to what UNICEF UK calls 'UK advocacy'. I think that means political activities in the UK. So, perhaps the amount possibly reaching those starving children may only be around £5.60 of every £10 raised? And once you take away the money UNICEF UK uses for stuff like 'Gender equality' and 'Social inclusion' (heaven knows what they are?) and other such fashionable woke stuff, probably only about half of all money given to UNICEF UK could possibly go to what most of us would consider real charitable activity.
Big boss – big money?
UNICEF UK's bosses don't seem to have huge salaries. The Executive Director only gets about £125,000 a year plus a pension contribution of just over £10,000 a year – thus around £135,000 a year. And there are 3 or 4 others on over £100,000 a year. But you have to remember that UNICEF UK employees benefit from being part of the United Nations and therefore are reimbursed any income taxes they pay in the countries where they work. That makes the Executive Director's modest £135,000 into a more impressive pile of cash paid for from our generous donations.
Perpetuating poverty?
And finally, one could ask if UNICEF are actually solving Third-world problems or perpetuating them. You've seen this chart before many times:
The population of Africa is doubling about every 22 years. There are about 1.2 billion Africans now. By 2050, there will be over 3 billion Africans. How are we going to house, feed and find jobs for the extra 1.8 billion Africans who will be born between now and the middle of this century?
Maybe, instead of encouraging Africans to have ever more children, UNICEF should actually be using our money to encourage birth control?
Don't forget corruption
I'm currently reading a book called "THE LOOTING MACHINE". It details how Africa could be the richest continent in the world but instead is just a total sh*t-hole of misery and hopelessness while Africa's kleptocratic rulers steal tens of billions every year. Estimates by Transparency International suggest that each year Africa's rulers steal three times as much money as their countries receive in aid, charity and foreign investment.
If we could just cut African corruption by say half, we could stop all foreign aid and charity, Africa's rulers could still all become billionaires and African people would be better off than they are now.
A few years ago, I made a short YouTube video about where our aid and charity money really goes: