(Tuesday blog)
Normally I like to base my blog on firm facts and figures – often facts and figures that media like the UK-hating BBC and C4 News never report. But today's blog is purely based on speculation.
Public Health England (PHE) clowns not funny
Last week, we were told that Public Health England was failing abysmally to reach even 10,000 tests a day. In part, this was put down to PHE's bureaucratic stranglehold on the process, and many private sector testing companies and Universities complained that they had offered their services weeks ago but had heard nothing back from PHE.  We also had the fiasco of PHE requesting to borrow a specific type of machine for their new "Mega Lab" in Milton Keynes – but the machine they were looking for was not widely used in the UK. In fact, one private lab in Oxford had 109 machines, but only one of the type PHE were requesting. One presumes other machines would have been usable if PHE had been prepared to RTFM!
This was the first sign that treatment of the Chinese Covid-19 plague was being hampered by useless, power-grabbing, incompetent, bureaucratic buffoons at PHE – buffoons more interested in their own careers, salaries and pensions than the health of anyone in England.
Testing, testing – oooppss, not testing
Then came the sorry story of the anti-body tests – the tests that are used to establish whether someone has had the Chinese plague and therefore has built up anti-body resistance that would allow them to return to work.
We're told that these tests only work with the most serious cases of the Chinese plague and that (fortunately for us) the geniuses at PHE are working intensively to improve these tests. Given that these tests appear to come from the lying, filthy, corrupt, disease-ridden Chinese, one can well believe they're total crap. But given the way PHE bureaucrats seem to reject anything that doesn't come from their own useless £2bn-a-year bureaucracy, one could still have a lingering suspicion that doubts about the anti-body tests could also be due to PHE's bureaucrats' automatic blocking of any new idea or initiative.
Don't give them medicine!
Then I came across this letter in the Sunday Telegraph from two days ago:
SIR – The chief medical officer, Professor Chris Whitty, has banned doctors from treating Covid-19 with anything other than paracetamol and, in severe cases, oxygen.
Colleagues have rightly condemned this response, which ignores the experience of doctors overseas. Professor Whitty's position is that British doctors may not use therapies that have not undergone double blind controlled trials here. This could condemn many thousands to avoidable death through a failure to recognise that different rules should apply when patients are dying at such a rate.
The drug, hydroxychloroquine, is well-known, with a well-understood side-effect profile. It is safe. It also has a recognised mode of action in preventing replication of the virus. Comparison of the death rates in South Korea and Italy strongly suggests that it works to dramatically reduce the death rate. Evidence from India is similarly encouraging.
What sort of society do we live in when professors of rheumatology and consultants in respiratory medicine can only object anonymously? It is distressing that colleagues are too scared for their professional positions that they cannot advocate for their patients. Right or wrong, we have a duty to profess that which we believe to be true. To do otherwise brings into question our role in society. Are we doctors or are we civil servants?
Dr Steven R Hopkins
Lincolnshire"
I don't know if this letter is genuinely from a doctor or whether the claims it makes are accurate. But the claims in the letter do seem to fit a pattern of behaviour of Britain's health bureaucrats – reject, reject, reject. Medical authorities in other countries have fast-tracked various existing drugs for approval for treating the Chinese Covid-19 plague. For example, the US FDA has fast-tracked hydroxychloroquine and, I think, several other treatments. But, from what little I understand, UK authorities will not authorise the use of existing drugs (Ivermectin? Remdesivir?) already approved for other conditions until full clinical trials have been completed.
This is a well known pathology among supposed 'experts' and professionals, called the Semmelweis Reflex – a ridiculous, close-minded response to having prevailing orthodoxy challenged: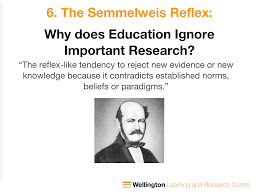 The term derives from the name of a Hungarian physician, Ignaz Semmelweis, who discovered in 1847 that childbed fever mortality rates fell ten-fold when doctors disinfected their hands with a chlorine solution before moving from one patient to another, or, most particularly, after an autopsy. (At one of the two maternity wards at the university hospital where Semmelweis worked, physicians performed autopsies on every deceased patient.)
Semmelweis's procedure saved many lives by stopping the ongoing contamination of patients (mostly pregnant women) with what he termed "cadaverous particles", twenty years before germ theory was discovered.
Though I guess most of us would see the Semmelweis Reflex as being the same as the "not invented here syndrome".
If Britain's healthcare bureaucrats are (as the Sunday Telegraph letter suggests) blocking possible treatments, this would be a failure to put patient outcome at the centre of decision making (what good those drug trials for people suffocating to death in an ICU right now?) – give them whatever it might take to stop them dying FFS – and therefore constitutes a form of abuse and a disgraceful and cowardly failure to live by the hippocratic oath.