(Friday/weekend blog)
Revenge! Iran kills over 130 Americans Iranians
It hasn't been a great week for the Glorious Democratic Islamic People's Republic of Iran.
First the US sent Iranian terror boss Qassem Soleimani to Paradise and his 72  virgins.
Then Iran took its revenge on the Great Satan, America. And over 130 Iranians have been killed – by Iran. First there was the funeral for the scumbag General Qassem Soleimani killed by a US Hellfire missile. During the funeral the crazies were all jumping up and down and ululating and screaming "death to America" and something about "I love my snackbar" and burning American flags as usual and in the crush over 50 screaming crazies got crushed to death.
He-he-he. You have to laugh at the entertainment being provided by our crazy Iranian friends.
Then it seems that some knuckle-headed, zero-IQ, brainless crazies from the world-famous Iranian Revolutionary Guards launched a surface-to-air missile downing a Ukrainian passenger plane: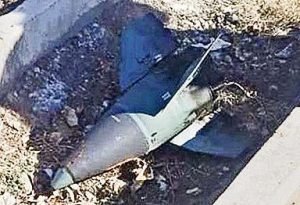 No doubt the inbred Iranian morons were all excitedly screaming "death to America" and "I love my snackbar" as they launched their missiles. The idiots appear to have thought that the Ukrainian plane might be a military jet sent by the Great Satan to attack Iran. It seems not to have occurred to them that there might be ordinary passenger planes near an airport. This meant that another 82 Iranians (plus 63 supposed Canadians – probably really Iranians) followed Qassem Soleimani on the path to Paradise. Of course, the crazies will always claim that the plane crashed due to technical problems and will never admit it was their own Russian-made air-defence systems manned by morons that blasted the Boeing 737 out of the sky.
But whatever the truth, another 130+ crazies have gone to a better place making this world a better place too.
May the slaughter of Iranians by Iranians continue – it's improving the human gene pool and providing first-class entertainment.
When the crazy Iranians get the bomb, there will probably be a huge celebration in Tehran in which hundreds of thousands of crazies will demonstrate and jump up and down and ululate and scream "Death to America" and "Death to Israel" and "I love my snackbar". Then there will be the usual crush and panic and hundreds will be killed. And then some negative-IQ idiot from the glorious Iranian armed forces will press the wrong button and succeed in obliterating Tehran rather than Tel Aviv.
Maybe the Israelis should let the crazies have the bomb? After all, there is just as much chance of the Iranian crazies blowing themselves up with it long before it ever reaches Israel.
F**king, stupid, f**king, f**kwits!
Below is the most recent Paul Joseph Watson (PJW) YouTube video. I think it's one of his best.
In it he explains that the Australian fires have more to do with over 200 arsonists than Climate Change or Climate Disaster or Climate Crisis or Climate Breakdown or whatever it's called this week. And, of course, we'll never find out how many of the arsonists, like Fadi and Abraham Zreika, appear to be from our most favouritest religion.
Moreover, PJW also explains how a whole bunch of Greeny environmental laws have made the fires more difficult to control because landowners have been forbidden from creating fire-breaks.
The best bit of the video is just over three minutes in. It features an Australian, who actually lives in the Australian countryside and knows how to control bush fires. In the interview he explains in rather colourful and politically-incorrect language what he thinks of the environmentalists who have made controlling bush fires almost impossible. His furious language explains why I headed this section of the blog with some expletives.
Enjoy!