(Monday blog)
Today I thought I'd take it easy and just bring you a little snippet of good news from Malmö in Sweden. This is a good news story the BBC and C4 News might 'forget' to mention.
You know Sweden – a once peaceful, laid-back, tolerant, almost crime-free country.
A country of endless forests:
and beautiful blondes:
I speak Swedish and worked there for a couple of years before the great migrant invasion really began. Back then Sweden was mega-boring. Nothing ever happened. There was almost no crime. If Jon "F**k the Tories" Snow from C4 News had visited Sweden a couple of decades ago, he probably would have complained that he had "never seen so many white people".
Well, thanks to a massive migrant invasion, Sweden is no longer boring. Now it's diverse and multi-cultural and there's always something exciting happening there: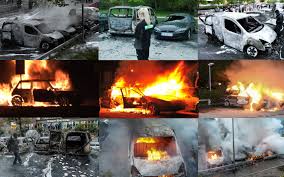 And if you're female, there's always plenty of action to be had in once boring Sweden: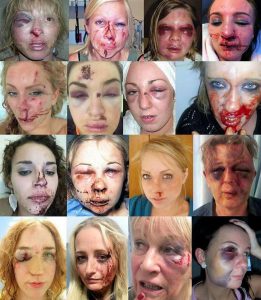 If Jon "F**k the Tories" Snow were to visit Sweden now, he wouldn't have to worry about there being too many white people, especially if he was to visit the largely immigrant Swedish city of Malmö (twinned with Mogadishu).
March of 2019 has been the first month in more than three years in which the Swedish southern city of Malmö – a virtual no-go area for police, emergency services and white Swedes – has not had any reported shootings, according to police.
The last month in which the city saw no reported shootings was in September of 2015, the authorities said, adding that they were pleased there appeared to be a break in such incidents for the month, broadcaster Sveriges Radio reports.
Jonas Karlberg, group manager at the investigation section for serious crime in Malmö, commented: "We had an incredible number of shootings in 2016, 2017 and also to some extent in 2018. So it is clear that as long as there are no shots fired in Malmö we are incredibly satisfied".
Let me put this into context. The population of Malmö is about 317,000. In comparison, the population of Nottingham is about 316,000 and Coventry is about 326,000. Yet, as far as I know, there isn't a shooting every month in either Nottingham or Coventry.
Oh, the joys of uncontrolled Third-World immigration:
Luckily for Sweden, the country's progressive, libtard, virtue-signalling leaders have eagerly signed up to the UN Compact for Safe, Orderly and Regular Migration. So the lull in shootings in once peaceful Malmö may only be temporary.
Ooops. As I write this, I've just found out that the Malmö shootings have started again
This respite from gun crime did not last beyond the month of March, however, with an incident taking place earlier last week on Wednesday night in the heavily-migrant populated suburb of Rosengård (an area near the centre of Malmö) sometimes referred to as a "no-go zone".
Police say that a gunman shot at a residential building and that there were people home during the shooting, although no-one was injured.
The decline in fatal shootings in Malmö comes after a record number of shooting deaths across Sweden in 2018, with Stockholm police expert Gunnar Appelgren describing the country as being akin to a "state at war" in December due to the high levels of gang conflict