(Thursday blog)
A real refugee!
We should hang our heads in shame. In shame at our own cowardice. As for the progressive, look-at-how-virtuous-we-are lefties, they should hang their heads in shame at both their cowardice and their hypocrisy.
When it comes to helping refugees and migrants posing as refugees, the lefties are always out in force virtue-signalling and demanding the rest of us pay for most of the Third World to move to Europe: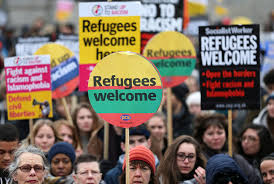 And, of course, holier-than-thou multi-millionaire celebs like Lily Allen and Gary Lineker and Saint Bob Geldorf are ever so fast to demand the rest of us welcome these supposed refugees into our country: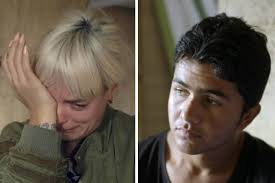 But now we have a case of a real refugee who needs help – a refugee who is genuinely threatened for her beliefs. The person is, of course Aasia Bibi: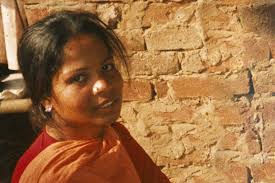 She has been on death row in Krapistan for the last 8 years because some women in her village got into an argument with her claiming she had defiled a cup by drinking from it because she was an infidel (Christian) and not from the Religion of Tolerance and Peace. So they did what our friends from Krapistan's favourite religion always do when dealing with Christians – they accused Aasia of blasphemy. And, of course, blasphemy in Krapistan is always punished by death: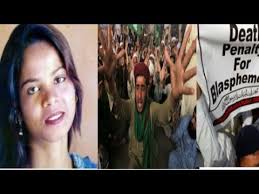 But this week, three judges in Krapistan surprisingly overturned Aasia's conviction. Immediately there were mass riots by members of the Religion of Tolerance and Peace demanding she be hanged: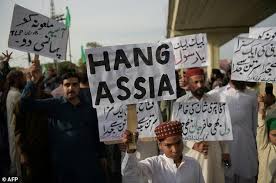 Her lawyer has already fled abroad and the three judges are living in fear of their lives. Meanwhile Krapistan's supposedly 'Western' Prime Minister, a former cricketing international playboy with more hair than brains, has caved in to the howling mob and prevented Aasia Bibi from leaving the country:
The West's cowardice?
So, where are the protests in the West demanding we give asylum to Aasia Bibi? Where are the holier-than-thou, virtue-signalling celebs? Where are the supposed 'opinion leaders' demanding we give asylum to Aasia Bibi? Why haven't we heard from Jeremy Corbyn and Diane Abbott and Polly Toynbee and the Guardianistas and all others of their ilk? And why haven't there been "Aasia Welcome" protests across Western Europe?
Is it because Aasia Bibi is a Christian? Is it because Aasia Bibi doesn't come from the elites' favourite religion? Is it because our rulers and celebs are afraid that welcoming Aasia Bibi into Britain would be perceived as 'Izlumophobic' and maybe even cause mass rioting in Britain? It is because our rulers and all the virtue-signalling progressive are worthless, cowardly, hypocritical scum terrified of upsetting those who will be running our countries within the next 30 to 40 years?
Italy's courage?
I never though anyone would ever praise Italians for their courage. But thankfully there has been one exception to the West's craven cowardice – Italy. Yes, Italy has offered Aasia Bibi and her family asylum while the rest of our leaders shat themselves in fear of upsetting our friends from the West's dominant religion. There was even a small demonstration in Italy in support of Aasia Bibi: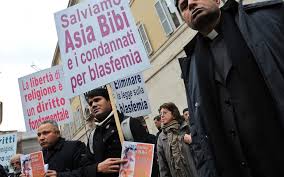 But there weren't any demonstrations in support of Aasia Bibi in London or Paris or Berlin. Why not? Because Aasia Bibi is a Christian? Because our rulers and elites would rather see Aasia Bibi die than risk upsetting you know who? Because the case of Aasia Bibi is an embarrassment to our cowardly, hypocritical ruling elites and, as far as they are concerned, the sooner the screaming mob gets Aasia, the better it will be for everybody?
Who really has power in the West now?
French writer Voltaire perceptively warned: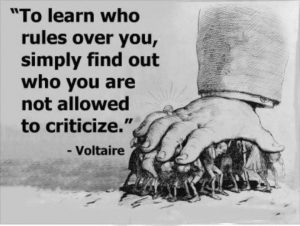 I humbly suggest that the way the West (apart from Italy) has failed to stand up to Christian Aasia Bibi's religious persecution tells us all we need to know about who now really has power over us!