(Tuesday blog)
First – Geography
Hopefully today's blog will help braindead, liberal, progressive, holier-than-thou, virtue-signalling libtards to understand some basic geography.
Dear lefties, here's a simplified map of part of the Med – the part where the main migrant armies from Africa pour into Europe: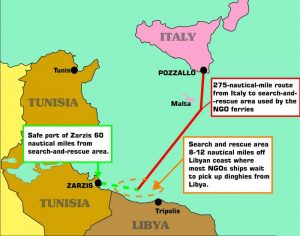 What can you see? You can see that Europe (Italy and Malta) are rather far from the Libyan coast and Tunisia is much nearer. In fact, the Tunisian port of Zarzis is only about 60 miles from the Libyan beaches where the supposed 'charities' have their ferries ready to transport the invading migrant armies almost 300 miles to Europe. So, really, shouldn't the NGO ferries be taking the migrants to the nearest safe port – in Tunisia – instead of bringing them all the way to Europe?
Why will none of our rulers or the lying hypocrites at NGOs like Medecins Sans Frontieres answer this simple question?
Um, virtue-signallers Gary Lineker and Bono and Saint Bob Geldorf and JK Rowling and Lily Allen and all the others of your ilk, don't you have an answer either? And, by the way, how many migrants have you all now taken into your many luxury homes?
History – Italy saves European civilisation
The Italians, when they were rough, tough Romans gave Europe much of its civilisation: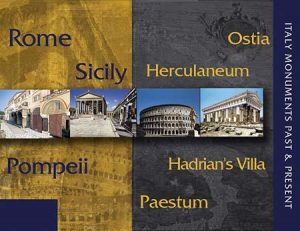 Then the Romans became Italians and, well, they became just a joke country for a thousand years or so. But now, much to the surprise of treacherous garbage like Merkel and Macron and The Drunk, the Italians are resurgent and, like Hungary, are rising up against their German-controlled EU overlords by refusing to let their country be over-run by any more backward, illiterate, violent, unemployable, Third-World hordes. It's a wonderful sight. Italy is helping save European civilisation.
Oh, and perhaps the BBC and C4 News 'forgot' to mention that just over the last few days the Italians have forced NGO 'rescuers' to return over 1,000 invaders back to Libya. Our politically-correct mainstream media are quick to applaud when hundreds of thousands of supposed "refugees" are shipped at our expense from just a few miles off the Libyan beaches to Europe. But our media are stunningly silent when their beloved rapefugees are shipped straight back to Libya in case we politically-incorrect, ordinary people start applauding.