(Weekend blog) This year is about the 100th anniversary of the most bloody period of the M*sl*m murder of up to 1,500,000 Christian Armenians between 1915 and 1917.
While writing my blog for Monday next week, I couldn't help noticing a curious similarity between photos of what M*sl*ms were up to about 100 years ago in Turkey (while massacring about 1,500,000 Armenian Christians while the world looked the other way) and what they're still doing today massacring pretty much anyone (but especially Christians) who doesn't adhere to their strict interpretation of their ludicrous book.
So, I thought it might be interesting to look at what the Western world has achieved over the last 100 years compared to the M*sl*m world.
For the West we have jet planes, modern cars, fridges, deep freezers, central heating, air conditioning, almost miraculous new medicines and surgical operations (e.g. heart, lung and kidney transplants) and much much more.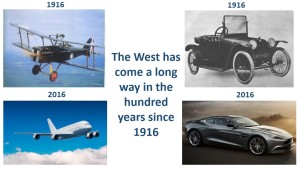 In the West we have a greater percentage of people living long and healthy lives than has ever occurred in human history: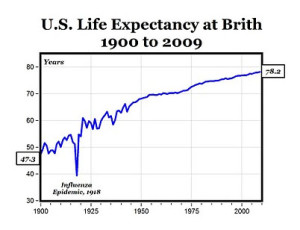 And, apart from the increasingly authoritarian German-run EU, we almost have democracy in most countries.
How about *sl*m? Well there we still have teeming masses living in oppression, poverty, filth, ignorance and squalor. Brutality and violence are everywhere:
(Oh dear, I wonder what happened to the "Arab Spring" the Burkha Broadcasting Corporation and Channel 4 news were so enthusiastic about? Wasn't it going to bring democracy and peace and economic progress to our Arab friends?)
For M*sl*m Arabs, life expectancy is low and probably falling as violence and mayhem spread from country to country: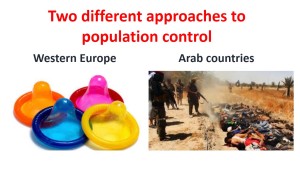 And interbreeding is gradually but relentlessly lowering the average intelligence of the floods of new M*sl*m children being brought into the world by fecund burkha-wearing baby factories.
So, what positive things has *sl*m achieved over the last hundred years? Apart from squandering most of its oil wealth on pointless internecine wars and its hate-filled quest to destroy Israel? 
Sorry, I can't really think of anything. Can you?