(Weekend blog) I want to live in a country with a mosque on every corner. I want to hear the joyous call to prayer across our country five times a day. I want all women to undergo genital mutilation and then to be locked in their homes producing ever more Jihadis. And when they're occasionally allowed out, I want them covered up looking like Darth Vader on a bad-hair day. I want most people to marry their first cousins lowering the IQ level of the population and producing increasing numbers of congenital morons.
That's why I'll be voting to stay in the EU!
I want to live in a country completely concreted over to build ever more Third-World slums for the unemployable millions pouring over the non-existent borders. I want intolerance and violence and hatred to be widespread. I want our children to stop learning science and maths and biology and physics and chemistry and all the things that help human progress. Instead I want them forced to learn only from a book written 1,400 years ago containing the mad ramblings of some primitive, backward, medieval idiot.
That's why I'll be voting to stay in the EU!
I want our once great Britain to cease to be an independent country with a proud history of bringing democracy and civilisation to the world. Instead I want us to become a small administrative region of a massive European superstate ruled by utterly corrupt, self-serving, hereditary bureaucrats taking their orders from a Germany which has finally fulfilled Hitler's dream of conquering Europe.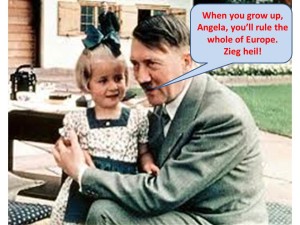 That's why I'll be voting to stay in the EU!
I want our military and police to use their power against indigenous white British people imposing brutal political correctness, stamping out any free speech and stifling any criticism of those turning our country into a Third-World hell-hole. I want the white British population to cower in their homes while marauding gangs of unemployed and unemployable young M*sl*m men riot and rob and pillage what little is left of our country and, of course, beat up and gang-rape any white girls foolish enough to venture out of their homes.
That's why I'll be voting to stay in the EU!
I am a spineless, treacherous coward. I want to betray the millions who died protecting our freedoms and democracy. I call them fools. I spit on their graves. I don't want freedom. I don't want democracy. I am a snivelling, worthless disgrace to all those scientists, political leaders and military commanders who once made Britain great. I am a nothing and I deserve to see my country over-run by subhuman excrement.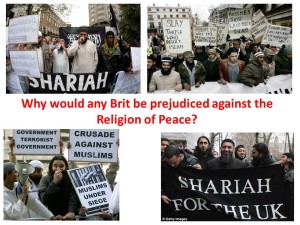 That's why I'll be voting to stay in the EU!