Another day when the stupidity of our rulers is totally beyond belief:
We'll never know the truth about Turkey shooting down the Russian plane. The only thing we can be sure of is that both sides will lie through their teeth. So we have to weigh up the stories coming from each side and decide which is most likely to be somewhere near the truth.
The picture below suggests that Russian jets bombing anti-Assad rebels on the front line near the Turkish border did have a habit of taking a shortcut over a small piece of Turkish territory: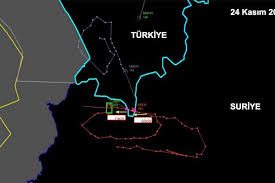 But the Russian jet was only over Turkey for around 17 seconds. So Turkey's story that the Russian jet was warned 10 times to leave Turkish airspace before being attacked sounds ever so slightly implausible. Moreover, 17 seconds isn't much time to scramble two Turkish fighters. So one should probably assume that the two Turkish planes were waiting for a Russian plane to enter that small piece of Turkish airspace so they could have an excuse for shooting it down.
So, what's going on?
It seems as if there are three conflicting agendas for Syria.
1. Russia understands that to keep the peace in an *sl*mic hell-hole, you need a strong leader. So they're backing Assad
2. The West, having learnt absolutely nothing from the disastrous overthrow of strong leaders in Iraq, Libya and Egypt, still blethers on about having a democratic government in Syria
3. Turkey is being turned from a modernising secular country into yet another backward, totalitarian, *sl*mic hell-hole by the piece of slime called President Erdogan. He wants Syria to be ruled by an *sl*mic dictatorship under Turkish influence
Then, of course, you have the issue that the only effective boots on the ground against ISIL are the Kurds and Turkey wants as many of them dead as possible to discourage Turkey's 20 million Kurds thinking about independence
So, why was Turkey so hot and horny about wanting to give Russia a bloody nose? Because Russia was bombing Turkmen anti-Assad rebels, precisely the people Turkey supports to overthrow Assad.
The West's reaction
With Turkey being a member of NATO, the West has to commit to taking Turkey's side against Russia. So, we're being dragged into supporting an increasingly oppressive, backward-looking, *sl*mic hell-hole against a much more civilised Russia.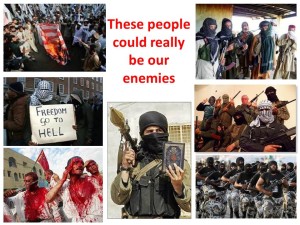 What we should be doing is getting into bed with Russia against our common enemy – no not ISIL, but *sl*m. We should throw Turkey out of NATO. A backward *sl*mic hell-hole has no place in an organisation like NATO.  And we should invite Russia to join. But instead our rulers not only want to keep Turkey in NATO, but they also want to bring Turkey's 74 million Allahu-Akhbar-screaming M*sl*m maniacs into the EU.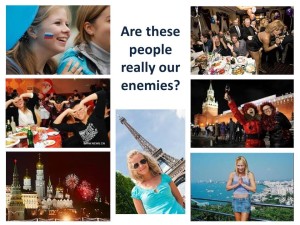 It's *sl*m that is our enemy. Russia should be our friend. Why can't our useless rulers understand this?