The key word in understanding the Religion of Peace is "supremacist".
Supremacism is defined as "the worldview that a particular age, race, species, ethnic group, religion, social class, belief system or culture is superior to other variations of that trait, and entitles those who identify with it to dominate, control, or exploit those who do not"
Like the Nazis and Japanese in World War II, *sl*m is also 'supremacist and will also lead to the deaths of millions unless we defend ourselves. But rather than defending us, our rulers seem intent on allowing an *sl*mic invasion and takeover of our continent.
Apart from the fact that the photos are now in colour, can you really spot any difference between:
The Nazis' mass murder?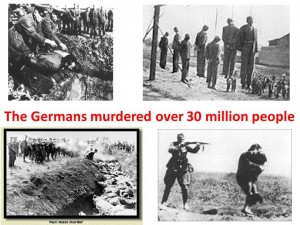 The Japanese army's mass murder?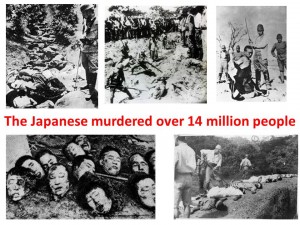 And the activities of our friends from the Religion of Peace?