Firstly, for those who didn't see it, here's a link a reader posted yesterday showing Scottish comedian Billy Connolly doing what no other British comedian would dare do – make fun of *sl*m http://www.liveleak.com/view?i=4f6_1393176756&comments=1 I've never greatly liked Connolly. But for this, he deserves a medal or a knighthood as he tells crazy M*sl*ms that they're a bunch of f**kin' idiots and should all just f**k off. Wonderful stuff (Enjoy it while you can. It has already been removed from YouTube and may soon 'disappear' from the Internet altogether)
Now to today's post written in both anger and sorrow.
I imagine there's probably not much need for Ideal Home magazine in Zimbabwe. After all, according to UNICEF around 78% of Zimbabweans live in "absolute poverty" and their homes are hardly likely to grace the pages of an upmarket rag like Hello or Ideal Home (click on pictures to see more clearly)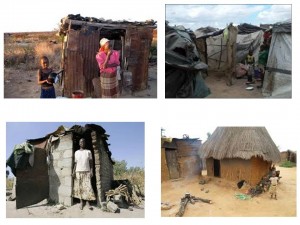 But one Zimbabwean seems to have done alright despite the once wealthy country's total collapse. It's Zimbabwe's benevolent ruler Uncle Robert 'Bob' Mugabe: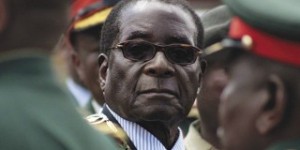 It's estimated that during his 28 years in power, Bob has amassed a personal fortune of about $3bn. That's almost $100m for every year (around $3m a day) he has spent wrecking his country's economy and starving his people. Nice work if you can get it.
Bob recently used money his country doesn't have to build himself a new 'des res' in the capital Harare. Bob's new home doesn't really resemble the types of homes that his terrorised, poverty-stricken people have to live in: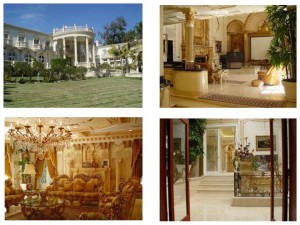 Bob's palace is three times the size of Zimbabwe's State House and cost $26m to build. It comes complete with 30 bedrooms and 25 bathrooms. The home's ostentatious interior includes marble galore and would have any Ideal Home reader slavering with envy. What Zimbabweans would think if they were ever allowed to see Bob's new pad doesn't bear thinking about: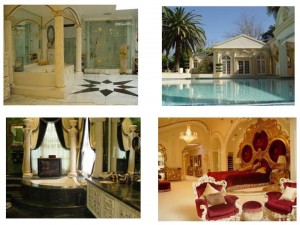 Meanwhile, Zimbabwe receives about $170m a year in aid, of which an incredible $126m comes from Britain. That should come in handy if Bob wants to buy some new furniture for his palace!
It's good to see that the Coalition's hugely increased foreign aid budget is being well spent.
(by the way, please visit snouts-in-the-trough.com on Friday 27 March. That's when my latest project should be ready to be viewed)