Apparently the Norwegians have designed a striking new passport for their citizens   www.telegraph.co.uk/travel/destinations/europe/norway/11238645/The-worlds-coolest-passport.html
So, I thought I'd try to design one for Britain.
I came up with three main concepts:
Concept 1 – a passport that accurately reflects how our politicians have sold out our once great country to the EU. This would also be a continual reminder to us why we should loathe the corrupt, wasteful, bloated, undemocratic, self-serving EU superstate that increasingly controls our lives: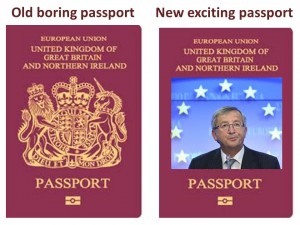 Concept 2 – a passport that reflects the reality of Britain's loss of sovereignty to our arch enemy Germany: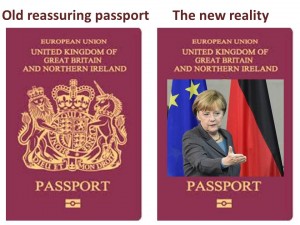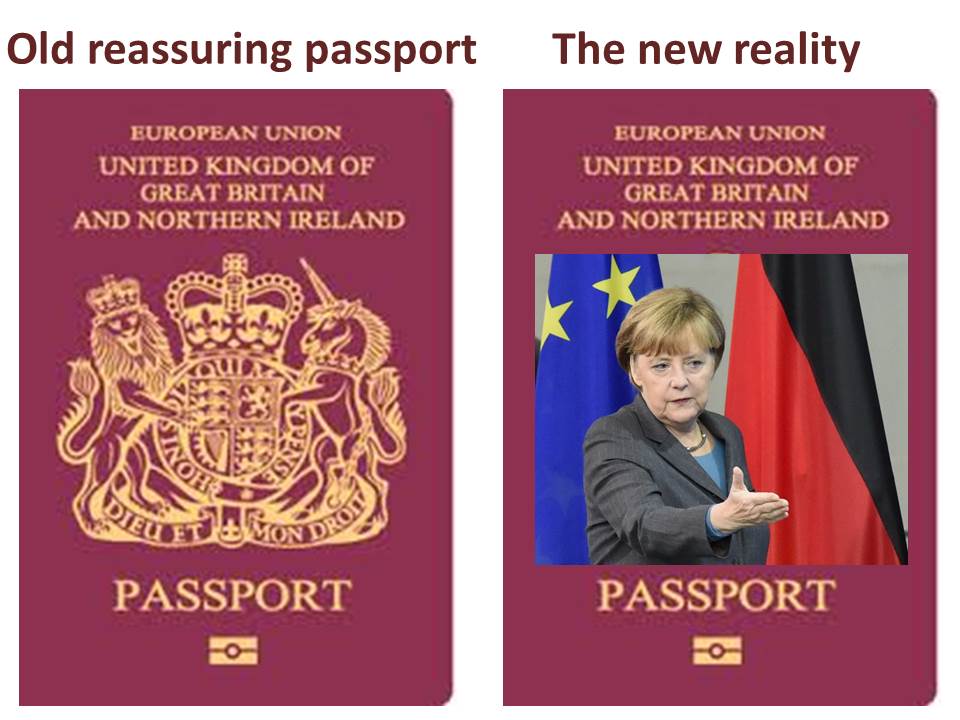 Concept 3 – a passport that looks to the future by featuring the religion that will eventually take over our country: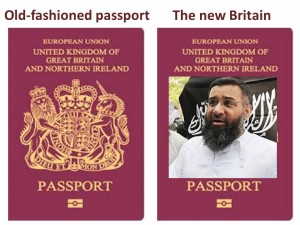 Though perhaps some readers might have even better ideas?
Moreover, the inside pages of the new Norwegian passport show scenes from Norway's stunning landscape. Perhaps the inside pages of the new passport could feature scenes from everyday British life like groups of Pakistani men raping white girls while our police and politicians look the other way?