(Wednesday blog)
I'll keep it short today. First there's a jolly little story from the USA
Lefty wanker caught wanking
Here's a chap called Jeffrey Toobin: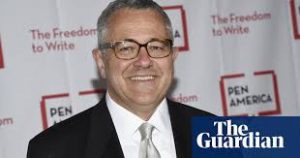 Lawyer Jeffrey Toobin is/was CNN's leading legal commentator and a prominent Trump-hater and thus adored by lefties both in the US and here in Britain.
Toobin was one of the leading voices in screaming and howling against Brett Kavanaugh being approved as a Supreme Court judge. One of Toobin's attack lines against Kavanaugh was the claim that Kavanaugh had exposed himself to a girl at a college party about thirty years earlier :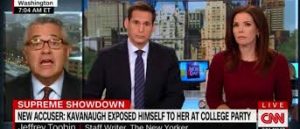 Well, just a couple of days ago the married Jeffrey Toobin was caught masturbating during a Zoom conference call with colleagues. Even worse, there were several female colleagues on the call able to enjoy the sight of lefty lawyer Jeffrey Toobin's masturbation. Toobin claims he thought his computer camera was switched off. Hmmm.
Toobin is now apparently taking some time off from CNN. Maybe he can get his wife to lend a hand next time he wishes to pleasure himself?
What a wanker! What a hypocritical wanker! What a typical lefty hypocritical wanker!
Turkish Interior Minister: "I pity Europe" 
When someone tells you they are going to destroy you, it's usually a rather good idea to take them seriously.
Here's a very brief part of an interview given by Turkey's Interior Minister explaining how Turkey will use mass immigration to wreck Europe's economy and society so that the Religion We All Love and Admire can take over our continent.
Later on in the full interview, the gentleman says "I pity Europe".