(weekend blog) Readers are probably familiar with George Orwell's Nineteen Eighty-Four in which the population was kept permanently cowed and under control by the constant wars between the three superstates – Oceania, Eurasia and Eastasia.
As we move towards the 23 June EU In/Out referendum, one warning we are being given by the Remainians is that "Putin wants Brexit" and that we need to stay in the corrupt, undemocratic EU to "counter the threat from Russia".
Below is a chart apparently contained in a report for the German government in which the writers try to identify which countries are Germany's allies and which countries are threats to Germany's interests: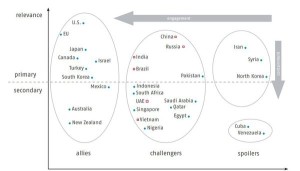 (The original diagram is here if you have trouble reading this version http://www.pravdareport.com/opinion/columnists/08-06-2016/134656-russia_fourth_reich-0/ )
The further to your right and the higher in the diagram a country is, the more it represents a threat to German interests.
As you'll see, Russia (along with China) is pretty high up on being 'challengers' to Germany's strategic interests. Turkey ( an utterly corrupt, impoverished *sl*mic dictatorship that is blackmailing all of the EU with it's threat to swamp us with M*sl*m migrants) is pictured as one of Germany's best friends for life: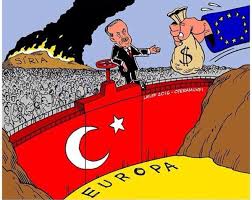 But is Russia really an aggressor? Or is the West deliberately provoking Russia as a 'Nineteen Eighty-Four-style' tactic to cower us into submitting to our rulers' control?
It was the West that provoked Russia to act in the Ukraine when our beloved Baroness Ashton apparently almost single-handedly 'liberated' the Ukraine from Russian control:
It was the West that broke commitments to Russia not to station troops on Russia's borders.
It is the West that is constantly moving troops and missiles ever closer to Russia.
Our real enemy isn't Russia: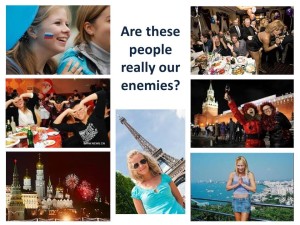 Our real enemy is *sl*m: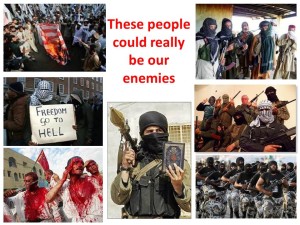 London has already fallen as immigration and white flight have handed control of our capital to someone who may not put his loyalty to our country above his loyalty to his religion. With more uncontrolled immigration and more white flight, all of our major cities and towns – Birmingham, Manchester, Bradford, Coventry, Rotherham etc – will soon follow London's dismal path.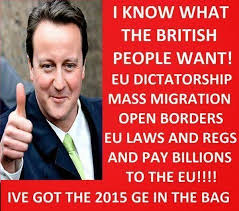 And if we vote to stay in the EU, Britain will be a country largely under *sl*mic control within our children's lifetimes.
Vote Leave on 23 June!